I'm room alone now...
Somehow it's good to be room alone...
I can turn on my music loudly, i can roll here and there, i can dance with no fear of hitting the others, i can get naked and walk in my room (*giggle* but i won't, sigh..), i can do whatever i like without any worries.
Well, but i have to sleep alone, that's what i'll afraid of. Especially during the long night, i'll think nonsensely, i afraid of 'terheard' any weird sound, i afraid of "something", i afraid of thieves and intruders.......
Okies, i think i watch too much of Home Alone.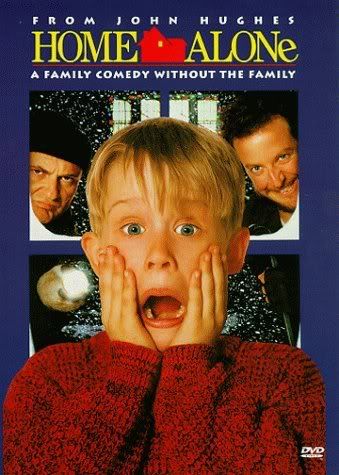 But i'm not as smart as Kevin to hit down those bad guy. Yet, i still afraid.